Woot! another Accordian!
just kidding.
first and foremost, good buy on the CD5.
secondly, your H22a swap depedns on your budget. If I were on a straight, no-nonsense budget, I would go out and get a CD6/CD8/CF2 halfcut, since it is a direct swap, and ALL the parts from the JDM car fits nicely.
dashboard, cluster, larger rotor and caliper, headlights (if your lucky).
but the CD6 H22a only has 190PS. there is a manual variant, but they are hard to come by. the P2T4 trans comes with an optional LSD.
Next up is the H22a from the prelude. BB1 or BB4, OBD-I motor. you can only get the engine + trans, and perhaps the rotors (if they are the 17CL15VN calipers) earlier BB1 preludes had the smaller Akebono 2227 caliper. H22as in the Prelude come with 200PS, manual and auto. the M2B4 manual trans comes with an optional LSD
Then there is the OBD-II H22a from the BB6/8. If you find a BB8 with ATTS, you will need a non-ATTS intake manifold. Also, you are converting your car to OBD-II. Not much of a problem though. Not many manual BB6/8 are available, as most of them are the tiptronic variant. this H22a has 200PS.
Then comes the H22a from the EuroR (H22aR) and TypeS (H22aS), both are named H22a, I just gave that name for easy reference.
Both have 220PS, 5 speed manual, LSD. Massively expensive. OBD-II
There is also an H23a DOHC VTEC that came in the CH9/CL2 SiR Accord Wagon. 200PS, tiptronic ONLY. essentially the CF4 wagon.
Another alternative is the F20B DOHC VTEC from the CF4, comes in two guises, the auto SiR and manual SiR-T. Auto has 180PS, manual has 200PS and LSD. OBD-II motors. The tiptronic works well.
Here is an auto F20B DOHC VTEC in a CD5: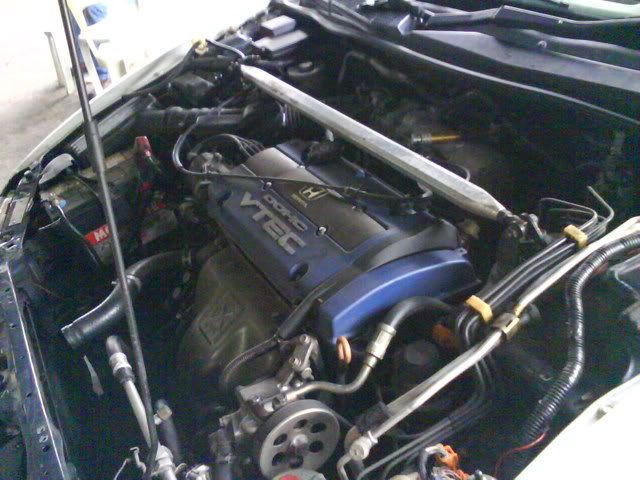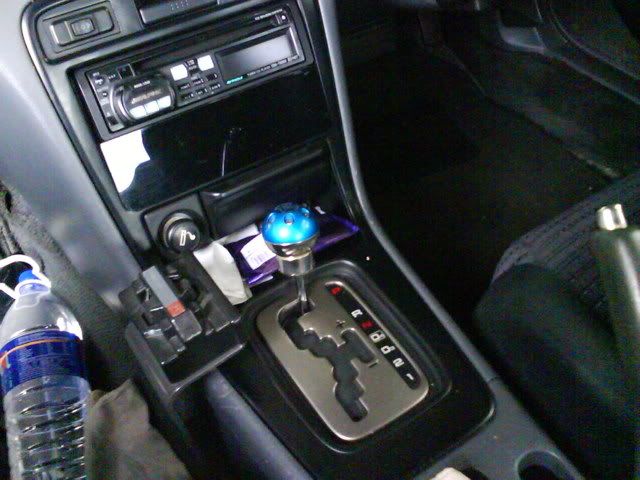 Budget wise, the cheapest might be the CD6/CD8/CF2
then the CF4 and BB1/4
then the B6/8
and finally, the H22aR and H22aS, both costing more than RM10k
Manual halfcuts are more expensive compared to their auto counterparts. Lucky you have a manual chassis.
If you plan to go auto, you night need to hack the mounting point and re-weld, or get a manual-to-auto mount kit. I dont know if there are any, because people rarely convert from manual to auto. There is an auto-to-manual mount kit. plug-n-play.
Choose your poison!